How many steps will the GoZone's memory hold? Follow
We recommend that you upload your GoZone at least once every week.  The GoZone can generally hold approximately up to two weeks worth of steps, around 10-14 days.  Once the memory becomes 75% full, the GoZone will stop accumulating steps taken until you upload the device and release the memory.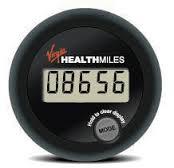 Points will only be credited for device uploads within 14 days of the upload date. Please be sure to upload your GoZone at least once within every 14 days so you don't miss out on getting your hard-earned Points!
If you see "MEM" on your GoZone display screen, it means that your memory is full, and you need to upload as soon as possible.